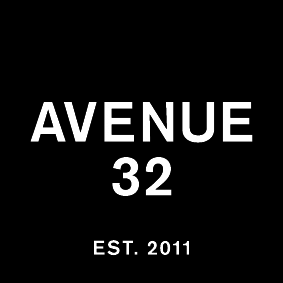 Avenue 32 was founded only a couple of years ago, but it has already become one of the most talked about luxury fashion online shops. The web shop features the most exciting womenswear collections from talented contemporary designers, Surface to Air being a part of it. Because we think you definitely have to know about […]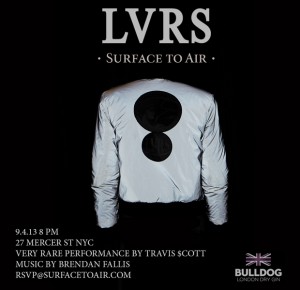 To celebrate the launch of the Theophilus London x Surface to Air collaboration, a NY crowd gathered in our Mercer Street store during the New York Fashion Week, with a special performance by Travis $cott and Theophilus London himself. Check out some photos below. Theophilus London x Surface to Air collaboration is now available here […]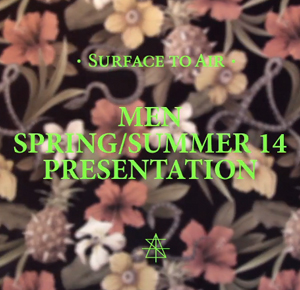 Few days ago we held our first menswear presentation in Paris at Marché des Enfants Rouges. Here is the video report.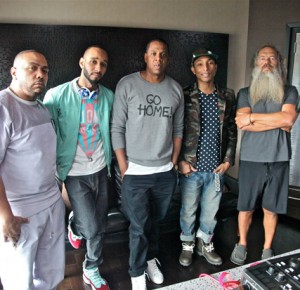 Jay Z spotted in our "Go Home" sweater from our collaboration with artist Aaron Young in his last video announcing his new album "Magna Carta Holy Grail". His album produced by Rick Rubin, Timbaland and Pharrell will be out on 4th July. Shop the Aaron Young x Surface to Air collaboration here. See the teaser […]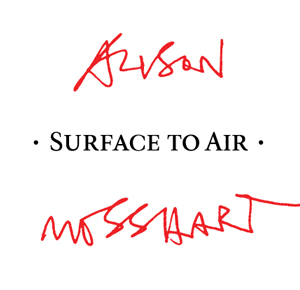 Our capsule collection designed in collaboration with Alison Mosshart is now available at Surface to Air Grenelle in Paris and Surface to Air Mercer Store in New-York and online. The capsule collection encompasses a soft leather star-studded with fringed-sleeves jacket and a t-shirt that bears monochrome lettering – made up words and poetic expressions, with […]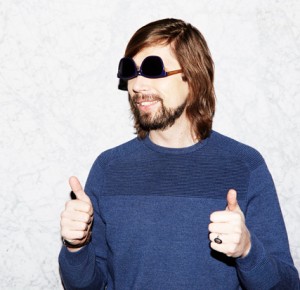 Surface to Air is launching its first ever eyewear collection with 20 men's, women's and unisex styles, designed in the exact continuation of the S2A style. Surface to Air Eyewear favor marble and mirror effects, ranging from a Hollywood femme fatale shape, to an extra large John Lennonesque pair. With a little help from our […]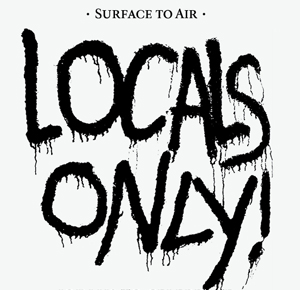 To celebrate the launch of the Aaron Young x Surface to Air collaboration, a NY crowd gathered in our Mercer Street store on a cold night, greeted by Leo Fitzpatrick behind the decks, boys and girls wearing the capsule collection, and the artist himself. Theophilus London showed up to sip on a few cocktails alongside […]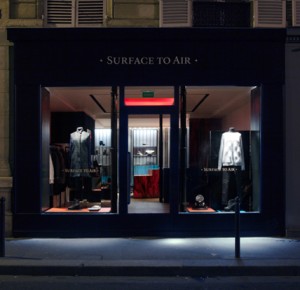 We just opened the doors of our second Parisian store on 22 rue de Grenelle in the 7th arrondissement in late December 2012.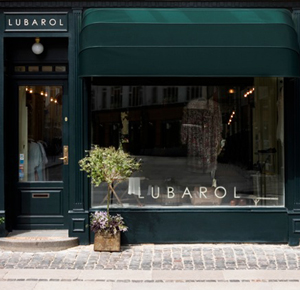 Lubarol is a wonderful multibrand shop located in central Copenhagen. Its quaint, warm, and has everything a girl might need for every season. Louise and Christiane research the best designer wear, fragrances, jewelry and accessories for Lubarol with the sole purpose of style, comfort and quality. If you are in Copenhagen we highly recommend you […]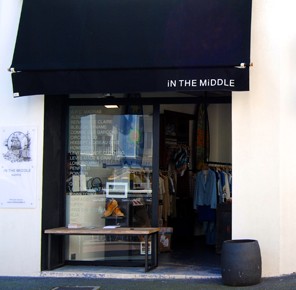 iN THE MiDDLE is the reference in terms of Concept Stores on the French "Basque" coast.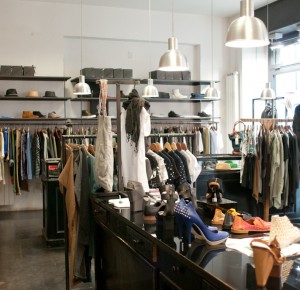 Everytime we go to Milan, we love to stop by chat, party and have fun with our friends from the Frav store. We spoke with boutique director and buyer Matteo Mantelli about the birth of Frav, partying in Milan etc…Check out our Q&A below. S2A: So tell us how FRAV came about to be? […]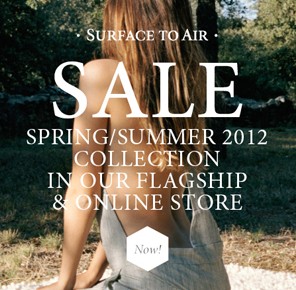 Our S/S 12 Sale starts today on our online store & Paris flagship boutique. Up to -50% on selected items (A selection of shoes & leather goods not on sale) Surface to Air Paris 108 rue Vieille du Temple 75003 Paris Tel: +33 1 44 61 76 27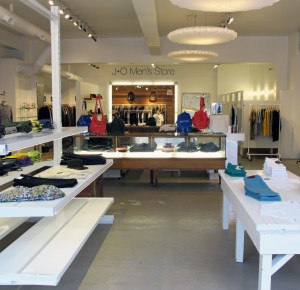 "Jonathan+Olivia, the lovechild of Jackie O'Brien (well named after her niece and nephew) has become one of the brains behind one of Canada's most respected high street retailers.  J + O  introduce a host of now known international collections to the fashion cognoscenti of Toronto. Jackie, who is married to one of the original partners […]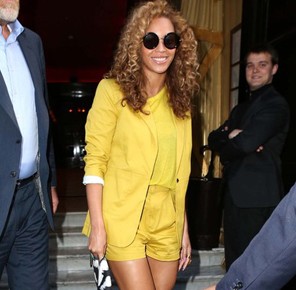 Beyonce aka Sasha Fierce herself wearing our SS12 Sunny Blazer V2, Tribune Tee V3 and Savana Shorts V1 while strolling in Paris yesterday wtih her man Jay Z…. SHOP THE LOOK HERE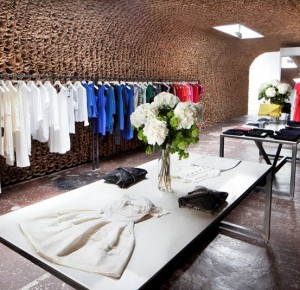 OWEN is an innovative mens' and womens' boutique located at 809 Washington Street in the Meat Packing District neighborhood of New York City. OWEN showcases emerging designers grounded in a selective roster of established brands. We caught up with owner & founder Philip Salem about his brand new store that opens today! S2A: Tell us […]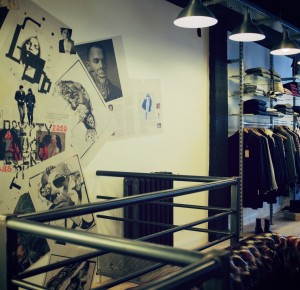 If you are vacationing or just stopping through Luxembourg, then we highly suggest you stop by and visit the boutique Capsule. We caught up with owner Estelle Sidoni to talk all things fashion & more about one of our favorite shopping destinations. S2A: So what is the concept behind the store Capsule? ES: Capsule is […]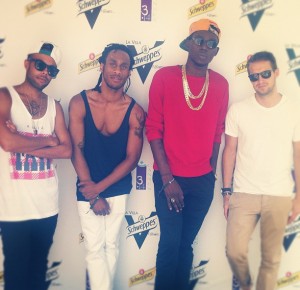 After a killer show in Paris last night Le Trianon and a 10hour ride to the south of France, the ever so stylish hip hop star Theophilus London & crew made it at La Villa Schwepps in Cannes wearing some of our favorite pieces for men from our SS/12 collection. Looking good boys…. From left […]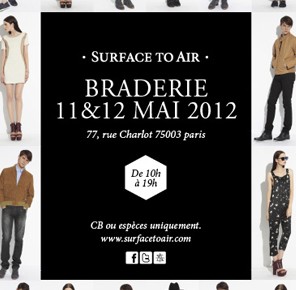 Surface to Air Sale tomorrow and saturday in Paris !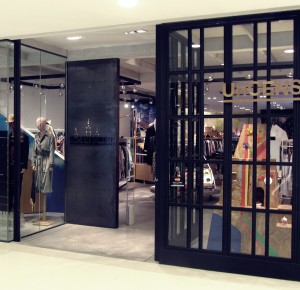 Uncensored is an exhibitional retail space that carries a great selection of high-end contemporary & up and coming designers around the world. Located in the heart of Bangkok's best shopping areas, the Uncensored team are an amazing group that operate with great interest in art, music fashion and creativity in general. We caught up with […]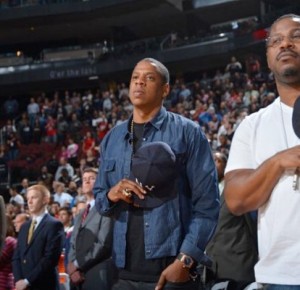 Jay-Z himself spotted in our men's SS12 Cooper Denim Jacket V1 a couple nights ago at the New Jersey Nets game!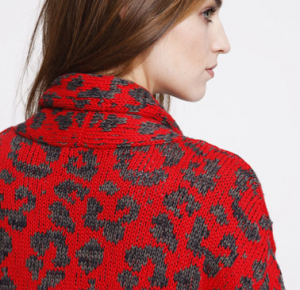 Surface to Air has teamed up with one of our favorite global retailers Urban Outfitters on this exclusive version of our bestselling Bendy Cardigan. This comfy cotton cardigan in a Red & Grey animal woven is available exclusively at Urban Outfitters Europe and for a limited time only. SHOP HERE!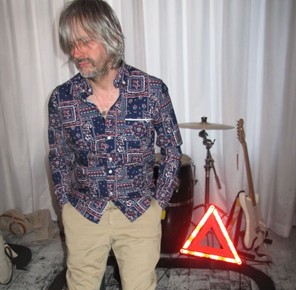 Traders Pop Space At Traders Pop in Maastricht, Netherlands they prefer to be called anything but a "gallery" and we couldn't agree more. Not only a boutique carrying great contemporary brands as well as a meticulous vintage selection, the Traders Pop space also caters nourishing the contemporary idiom whether through dance, performance, lectures, poetry, or […]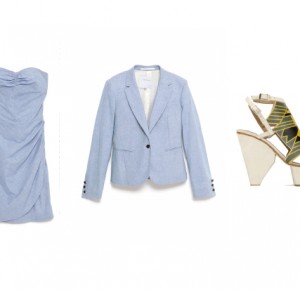 This week a selection of our women's Spring / Summer collection has arrived on one of our favorite shopping destinations online; Shopbop! There you can find only the best contemporary women's brands there are to offer, including yours truly…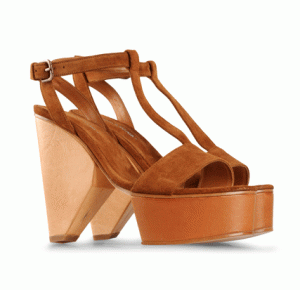 Shoescribe is no ordinary retail website. Based out of Italy, their selection of household name brands, luxurious designers and new up & comers is amazing! Check out their latest delivery of Surface to Air's SS12 Women's footwear here. A great choice or heels, flats and sandals.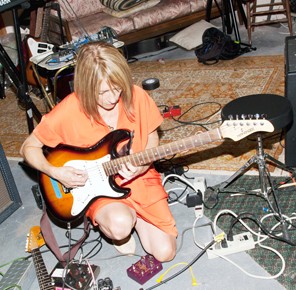 Following the launch of our capsule collection with Kim Gordon of Sonic Youth, we had the chance to be invited into Kim's home for the campaign photo shoot as well as behind the scenes look at her home and most beloved treasures. Directed by Jérémie Rozan and shot by Kenneth Cappello, Gordon shows off the […]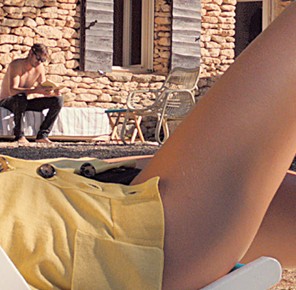 D-DAY! Our spring/summer 2012 collection is now online and available in our three stores in Paris, New-York and Sao Paulo! Have fun shopping! http://www.surfacetoair.com/store/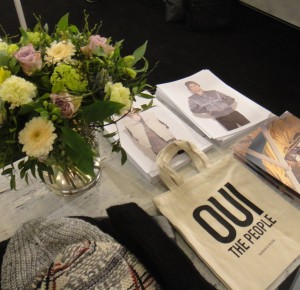 If you are in Coppenhagen this weekend, come check out our stand at the GALLERY show!  Surface to Air will be exhibiting until tomorrow, February 4th at Scandinavia's favorite contemporary trade fair. The future is definetly winning for us here!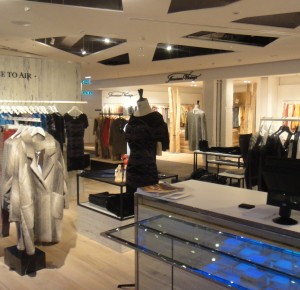 Following our men's corner at Le Printemps, yesterday was the unveiling of our brand new women's corner! You can find all of Surface to Air men's & women's latest collections there. Le Printemps Homme & Femme Buildings 64, bd Haussmann 75009 Paris – France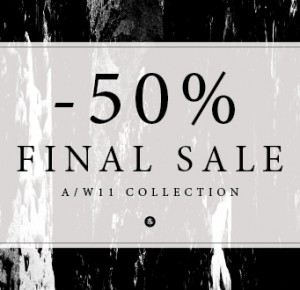 SHOP OUR FINAL SALE OF -50% OFF ON OUR ENTIRE A/W11 COLLECTION!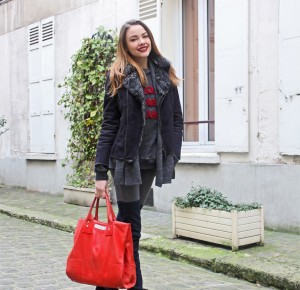 The gorgeous Miss Solweig Rediger-Lizlow (CANAL + newest weather babe) wearing our popular Horizontal Regular Jeans & Drape Fleece Cardigan featured in the upcoming issue of French ELLE Magazine. Both items available on sale now!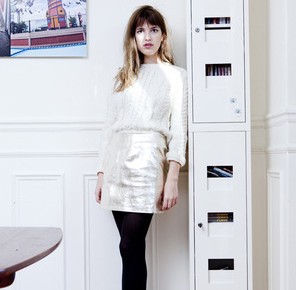 The lovely Jeanne Damas spotted wearing our JoJo Boots in black in this article "In The Dressing Room with.." for the Vogue website.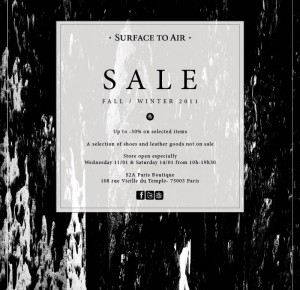 Our A/W11 Sale starts tomorrow on our online store & Paris flagship boutique! Up to -50% on selected items (A selection of shoes & leather goods not on sale) Our Paris boutique will open especially on Wednesday 11/01 & 14/01 from 10h-19h30 Have fun shopping! Surface to Air Paris 108 rue Vieille du Temple 75003 […]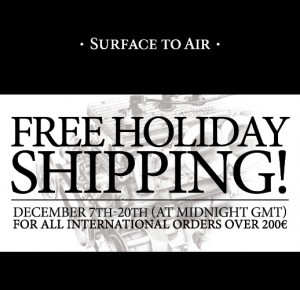 Enjoy free holiday shipping for all orders over 200 euros for international customers and orders over $300 for our US customers. Hurry as this offer lasts until December 20th & 21st for our EU & US websites! Happy Holidays! The Surface to Air Team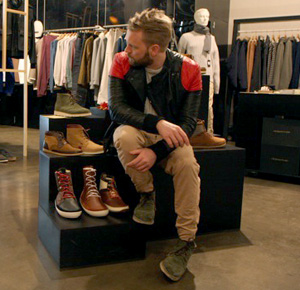 Our friends Simen and Stian run the store Freudian Kicks nestled away near the center of Oslo in Norway. They stock a whole number of great brands including our very own! We asked them about how the store came about, about their favourite pieces from our AW/11 collection and what their favourite place in Oslo. […]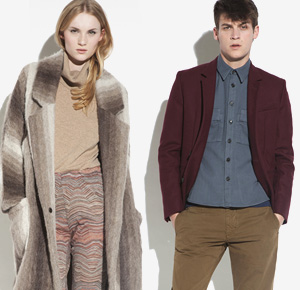 Our Black Friday Sale starts today and runs until Sunday 27th November online and at our NYC store! -20% off our entire Autumn-Winter Men's & Women's collection (excluding leather jackets, denim and ladies shoes). Click HERE to get shopping!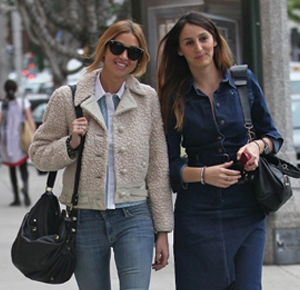 Television personality and clothing designer Whitney Port, was spotted out and about in Beverly Hills wearing our A/W11 Women's Bouvy Jacket and our iconic Buckle Ankle Boots in black. Port paired this with skinny blue jeans and a cute blouse. Black shades and an oversized bag completed the look! Her friend Joana founder of AlleyCat, was wearing our super cool Mind […]
247, the coolest Italian crew have just opened their first ever e-shop showcasing their favorite brands with a selection of products to shop appropriately called THE 247. Their new site not only includes shopping some of the coolest brands around, but also their own editorial shoots, interviews with Italy's finest as well as […]
Last night was the 16th annual Victoria's Secret fashion show in NYC. Adorable pop-rock band Maroon 5 were spotted wearing pieces from our A/W11 men's collection (notably the blue velvet power suit). Among the performers were also Nicki Minaj, a duo by Kanye & Jay-Z and a special performance by Cee-Lo. We've added  little eye candy below for your viewing pleasure…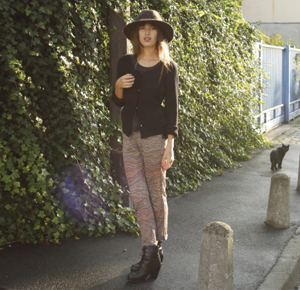 The super sexy & stylish Jane Birkin-esque Jeanne Damas featured these pics of her wearing S2A on her BLOG today! See how she effortlessly pulls off our Alice Space dye pants with our JoJo Boots. She is also wearing our fierce horizontal skinny jeans in grey/blue denim paired with a super cook gret sweater . Jeanne was recently featured in […]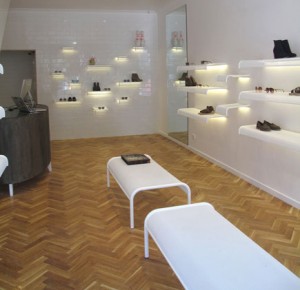 If you are curious where you can find a selection of our fabulous A/W11 Women's boots in Australia, then look no further. Our friends at Le Hoof in Melbourne, Australia carry the coolest brands around including yours truly! Currently on their feet are the Paul boots in beige suede and the Alley Ankle boots! So […]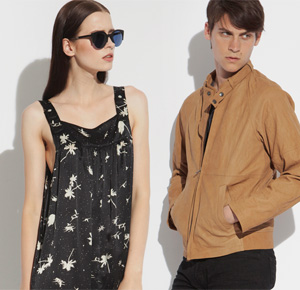 For all you New Yorkers, join us next week for our biggest (and best) sample sale yet! Up to -80% off on our men's and women's collections Including shoes and accessories! No RSVP required… TODAY & TOMORROW (2nd & 3rd November 2011) 10:30am-7pm Chelsea Market / 75 9th Avenue (btw 15th & 16th Ave) NY, NY 1011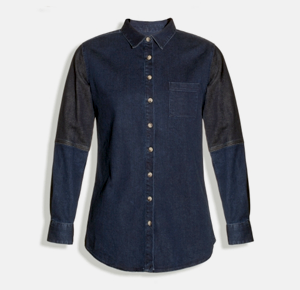 If you're wondering where you can find the fabulous patched denim S2A Gabi Shirt in London, head over to Browns Focus and discover a selection of the new Surface to Air Winter collection. 38-39 South Molton Street, London (Bond Steet Station). W1K 5RN, Tel: 44 (0)20 7514 0063, brownsfocus@brownsfashion.com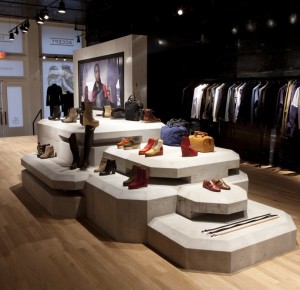 HBTV had a chance to recently sit down with the creative minds behind the French rising star, Surface to Air.  Founders Aldric Speer and Jeremie Rozan so humbly brought us through the inception of their brand, their vision, the recent Kid Cudi collaboration and the opening of their latest store in New York.  The video […]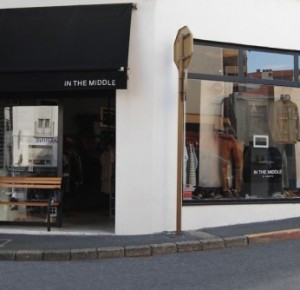 The AW/11 women's 'Paul Boots' now available at iN THE MiDDLE, Biarritz! 11 Rue Alcide Augey, 64200 BIARRITZ-FRANCE, 0033 (0)5 59 26 69 30.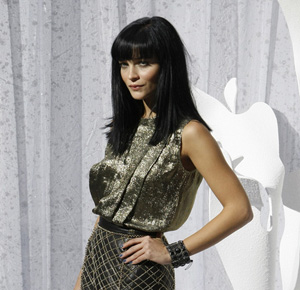 The lovely Leigh Lezark spotted at the Spring/Summer 2012 Chanel Show in the S2A x Leigh Lezark platform pumps! Shop them HERE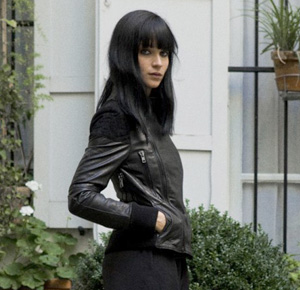 It could have been a Saturday in July for all we knew yesterday as the scorching weather continued throughout Paris Fashion Week. Regardless of the heat, countless re-scheduling, shows, parties and after parties …. I  managed to catch up this week with Ms.LEIGH LEZARK at our Paris Flagship store to check out her latest Surface […]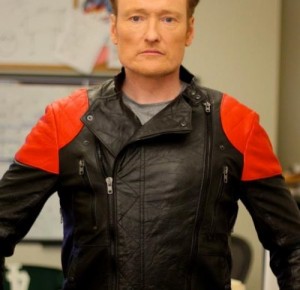 Last night on Conan O'Brien, our beloved Cudi was invited to sit down and talk about his music, upcoming projects and his new Back To The Future kicks. Cudi surprised fans by giving Conan the "Fire" jacket from the Kid Cudi x S2A Leather Jacket collection. Hope you all enjoyed Conan looking fly in our […]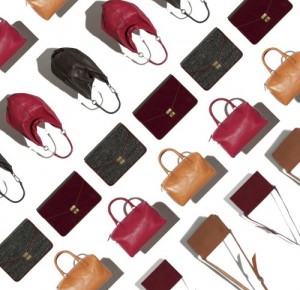 Shows, presentations and parties oh my! Yes ladies, Paris fashion week has arrived!! Whether you need a bag to fit a laptop or a second pair of shoes or a dainty one with just the right amount of space for your essentiels…we've got you covered from the carry-all to the clutch. Shop our A/W11 Women's […]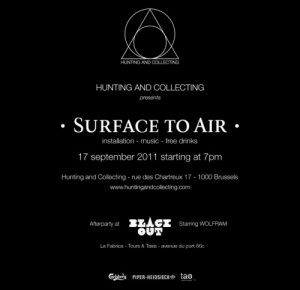 On the 17th of September we celebrated the opening of our one-month pop-up shop at Hunting and Collecting in Brussels. Check out photos from the night below! [slidepress gallery='huntingandcollecting'] Hunting and Collecting, 17 rue des Chartreux, Brussels