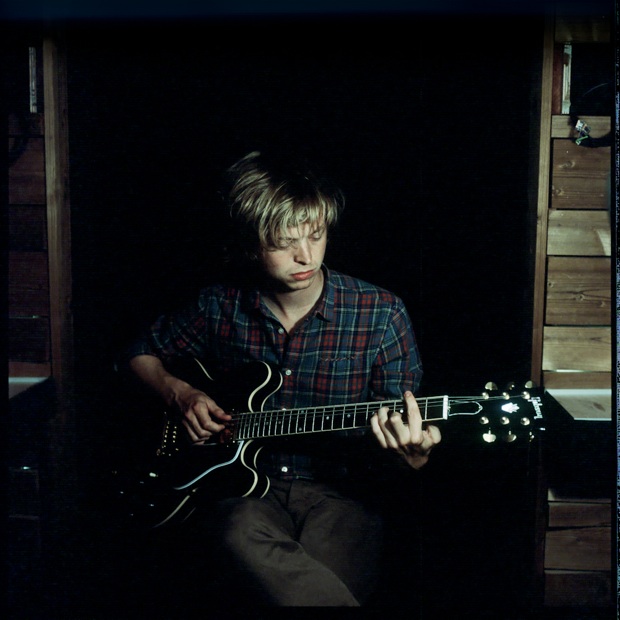 On Friday 9th September I met up with Alexandre at Metro Odeon in the 6th arrondissement of Paris to take some photos and have a chat. In case you didn't know, Alexandre shares vocals with his sister Josephine and plays with S2A art director Alberto Cabrera and graphic designer Andrew Woodhead in the band Singtank.
He had his Gibson 335 under his arm as we walked towards his friends bar, Castor Club, that was still under construction hidden away off the main street. 
The bar is a warmly-lit intimate space with a wooden decor and emerald green seating that give it a cosy old-world feel with a modern twist. Perfect for a late-night drink with friends and some debauchery on the dance floor, Castor Club will open later on this month at 14 rue Hautefeuille, 75006 Paris. You'll find us at the bar after 3am.

Karl Henkell:  So tell me about your guitar.
Alexandre de La Baume: I just got this guitar, it's a Gibson 335, one of the most versatile electric guitars out there. It can basically play any style beautifully.. blues, rock, folk, dance. It's warm but it can sound agressive too. Which suits my music with Singtank very well : we make "pop" in the largest sense, music fed by many different styles: indie rock, electro, chanson française, trip hop, hip hop… I must say that I'm still a little scared of this guitar though, it's such a jewel that I get paranoid about it and treat it with extra care as if it was a little baby I just had.
KH: You once told me that one of your songwriting habits is to mimic the voice of your sister Josephine when you two are apart. Does this help the process? What else do you do when writing songs?
AdlB:  Well I write music for either her voice or our two voices, so when I'm working on a song and we're apart, I sometimes need to hear how it's going to sound with her singing it. And I'm lucky enough that my high pitch voice sounds very close to her voice so it gives me a pretty accurate idea of how it will sound when we start recording it together and I can work from there. Weirdly enough, my songwriting process often seems to be linked to the moments between being asleep and awake. When I get stuck in a composition, when I feel a song needs to evolve, to go somewhere else, I often find a solution in my sleep. Then there is the very tricky moment when I have to force myself to wake up and pull myself to a guitar or piano to record the melody I heard in my dream, or even just mumble it into my phone-recorder and fall back asleep. Sometimes the result is absolutely horrible or incomprehensible, but now and then it's exactly what I was looking for.
KH: What's your favourite instrument to write songs with?
AdlB: I like to switch a lot, it helps me not getting stuck on the same chord progressions, structures and rhythms. So I alternatively start writing with a guitar, or a piano, or simply my voice and keep changing instruments throughout the process to keep a fresh look at it. Sometimes composing feels like you're looking for a song that already exists somewhere in your brain, and instruments are tools to find it.
KH: What was the last film that you were really into?
AdlB: "Submarine" was a really good surprise. Watching the trailer, I was afraid it was going to be just another one of these indie-geeky Wes Andersonian films that tend to overcrowd the independant movie scene, but it was much more than that, a very sweet, touching and well written story played by brilliant actors.
KH: What do you like most about Paris?
AdlB:  That it's a small city where you can walk everywhere, constantly bump into people you know in the street, get a drink with them, be joined by twenty other people and end up in the middle of a big party when you were only planning on going home; but it's also a big city full of creative people in so many different areas; Economics, politics, fashion, film, music, food.. it's still a bit of a sleeping beauty compared to other capitals but I'm confident that our generation is starting to shake things up.
KH: And finally, what are 5 things you couldn't live without?
AdlB: "All you need is love", and some good songs about it.
~
Singtank will play Festival Les Inrocks at La Cigale on November 4th, with their debut album due to be released early 2012.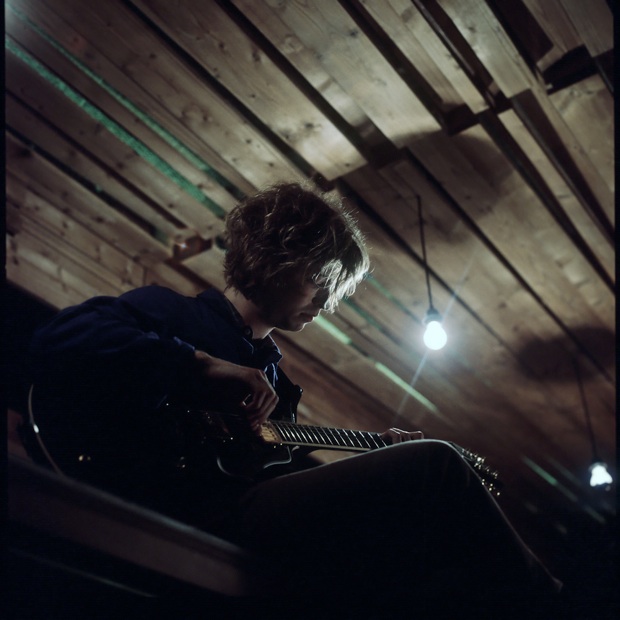 Photo Credit: Carol Burri

–
'MEET' is a series of interviews with friends of S2A where we catch up on their lives, their current projects, their creativity, inspiration and whatever else happens to be on their minds!