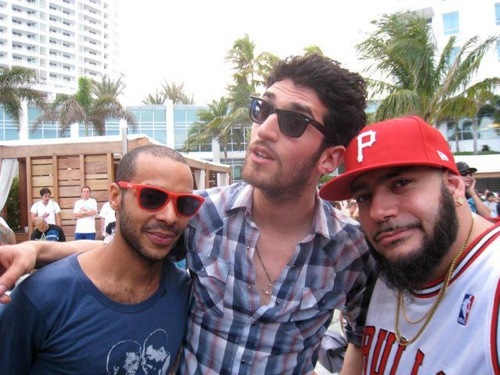 Our dear friend Mehdi Faveris Essadi passed away last week.
We at Surface to Air are deep in thoughts about his family, Fabienne, little Neil and everyone from l'"équipe" Edbanger.
Take the time to read the great words (here) of another close friend of us, Dave from Chromeo, about his friendship with Medhi, and listen to our favourite tunes from Dj Mehdi below.
R.I.P Mehdi.
You will be missed.
1. Dj Medhi – Signatune
[soundcloud url="http://api.soundcloud.com/tracks/28518136" params="show_comments=true&auto_play=false&color=000000" width="100%" height="81" ]
2. Dj Medhi – I Am Somebody
[soundcloud url="http://api.soundcloud.com/tracks/23361242" params="show_comments=false&auto_play=false&color=000000" width="100%" height="81" ]
3. Carte Blanche – Gare du Nord
[soundcloud url="http://api.soundcloud.com/tracks/6571195" params="show_comments=false&auto_play=false&color=000000" width="100%" height="81" ]
4. 113 - Princes de la Ville
5. Mafia K'1 Fry - K'1 Fry invasion