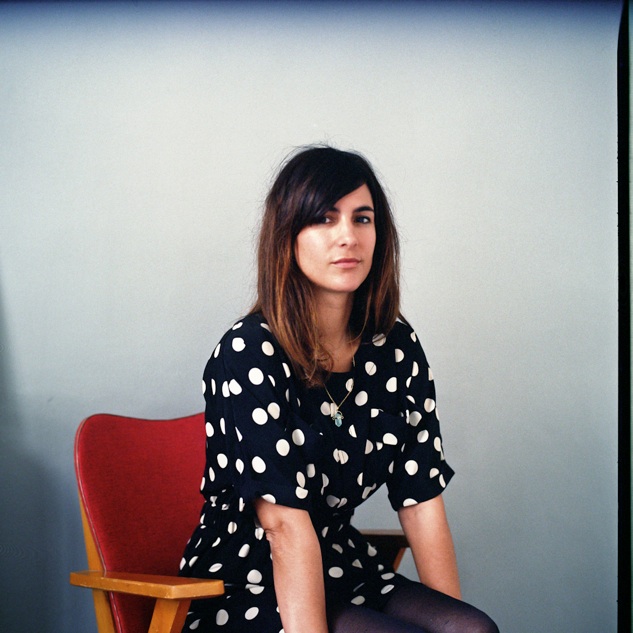 Our close friend Leslie David is a Graphic Designer and Illustrator living in Paris, France. She works for high-profile clients worldwide and has a very impressive body of work. Aside from this she continues to design patterns for the Surface to Air fashion label. She is also a lover of green tea and isn't afraid of the odd oyster.
I stopped by her studio space close-by Grands Boulevards in Paris (that she shares with other freelance designers and a Parisian music label) to see what she was up to and have a chat. The studio is a peaceful well-lit space with high windows, an enviable wall of books and magazines (many of which are her own creations) and a balcony overlooking the classically symmetrical Parisian street below. Making it the perfect place for Leslie to work and enjoy her many cups of green tea.

Karl Henkell: Did you grow up in Paris?
Leslie David: No! I grew up in the south of France, in a really small village called Sauzet. My house was an old farm and a long time time ago our living room was a pig sty! There were only twelve of us in the school I was going to, called "classe unique" in french, which means that the teacher was doing the class for all different levels at the same time. A bit like in "Little House on the Prairie"! Of course I watched that show and hated Nelly Flanders.
KH: It sounds like a very romantic upbringing! Do you miss the south of France?
LD: Haha, I guess the pigsty sounds romantic. Yes I miss it sometimes, in this case I go there for a few days and work from there. It's my own "prairie" office.
KH: Are you converted to the city now?
LD: Totally, I couldn't live in a smaller city for sure.
KH: What do you like most about living in Paris?
LD: The fact that there's always something new to discover in Paris; new galleries, new shows, new people, new clubs and new restaurants. I can't always follow it all which is frustrating.
Ah! No, I know what I like the most! it's going to Aligre's market on the weekend.
KH: What can you find there?
LD: Oysters! That and vintage stuff from the flea market.
KH: What projects are you currently working on?
LD: I'm working on the identity of a new parisian music label. It's always really exciting to be part of a new project with passionate people.
I'm also working for Hermès, Chanel make-up as well as doing a few CD covers.
KH: Do you prefer to start an idea by hand or on computer?
LD: I usually start by hand but it depends of the project. I have no rules!
KH: Were you good at drawing as a kid?
LD: Yes, I loved to draw. My mum who is an artist had an atelier at home and I would stay on her side for ages, playing as being her assistant. She was always giving me little exercises, like fruit or flowers to draw in still life.
Then later I wanted to become a stylist because I was in love with Jean Paul Gaultier – I was drawing very ugly dresses and hats!
KH: Do you see graphic design and art as two different things?
LD: Of course! You have total freedom when you're an artist, you don't have clients and briefs. Which can be cool but scary at the same time.
KH: Do you make art? Or draw just for fun?
LD: I draw for fun, but less and less unfortunately.
It was cool actually, I did my first "art" exhibition this year.
KH: What does your mum think of your work?
LD: I think she likes it, I hope so, because she's one of my clients too!
KH: What other artists/graphic designers/ illustrators work do you like?
LD: Just to name few friends/graphic designers/artists whose work I like: Andrew Woodhead, Atelier 25, Charlotte Delarue, Pierre-Alexis Delaplace, Gonzague, Sandrine Pelletier, Estelle Hanania, Gregoire Alexandre, So-Me, Deanne Cheuk, Wakey, Partel Oliva, Sanghon Kim, Check Morris, Gesa Hansen…and a thousand more!
KH: How do you like your coffee?
I only like coffee when it's in a tiramisu! I drink green tea all day long. Everyone in the office is always making fun of me and my cup of tea!
-
Check out some of Leslie's work on her website here.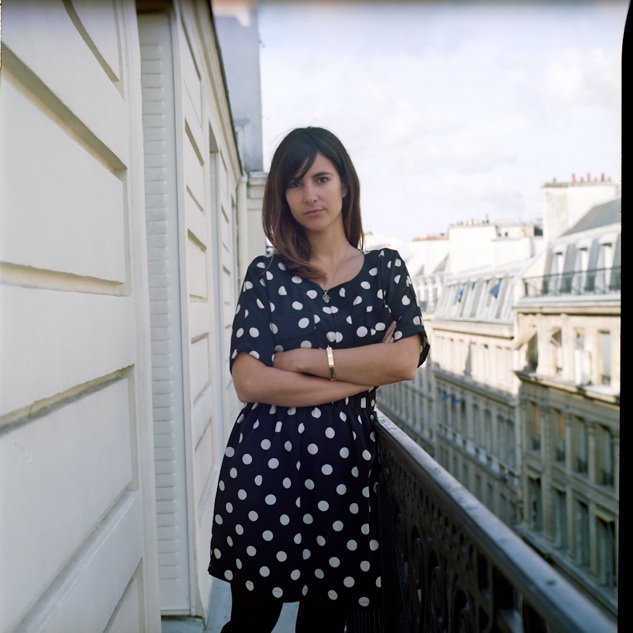 Photo Credit: Carol Burri
'MEET' is a series of interviews with friends of S2A where we catch up on their lives, their current projects, their creativity, inspiration and whatever else happens to be on their minds!