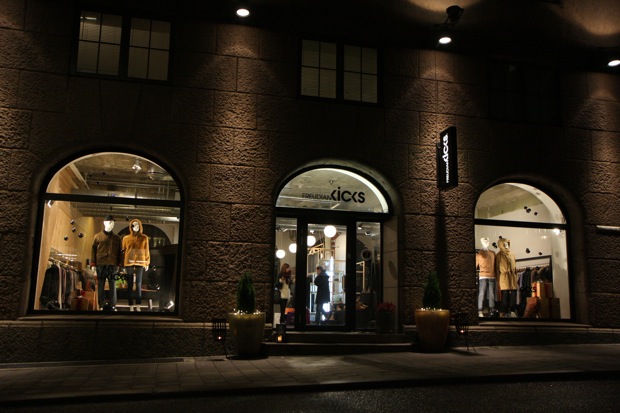 Our friends Simen and Stian run the store Freudian Kicks nestled away near the center of Oslo in Norway. They stock a whole number of great brands including our very own! We asked them about how the store came about, about their favourite pieces from our AW/11 collection and what their favourite place in Oslo. They even modelled some of their favourite men's pieces (see below) such as the Cudi Fire Jacket and the Outline parka – great work guys!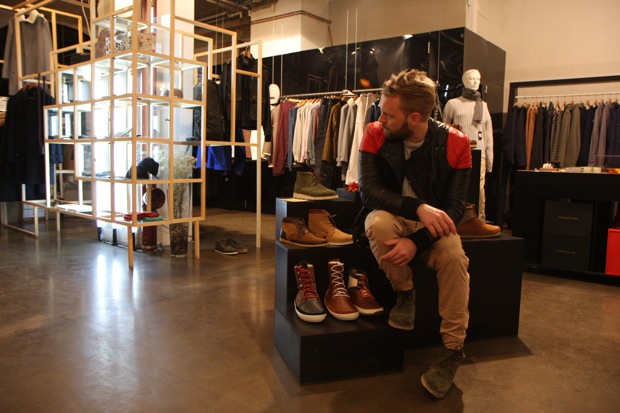 Stian in the Kid Cudi 'Fire' Jacket
So how did Freudian Kicks come about?
Simen: It's the classic reason really. We wanted to make the shop we thought was missing in Oslo! Not just a shop but a nice space where exciting things could unfold, like art installations and openings. Running the shop connects us to the vibrant currents of the city!
What do you like most about S2A?
Stian: It's so much more than just a clothing label. All the different activities of Surface To Air creates a rich and interesting context. Co-labs with artists, music videos and very tight visual work through the S2A studio are the things I like most.
Simen: It must be the ability to make many "must have" styles each season.
Your favourite item from the AW/11 collection?
Simen: My favourite item is the Outline Parka. A classic style re-invented with a deft touch.
Stian: The Cudi Fire; it's a badass jacket!

What are the first 3 thoughts that come to mind when you think of "Surface to Air"?
Stian: Paris, a bunch of creative people and amazing collections every season…
Simen: Missiles blowing up shit, black leather jackets and the black and white interiors of the first S2A shops.

Your current favourite place to hang out in Oslo?
Simen: I'm rolling heavy with a baby stroller at the moment, so my favourite place to hang is along the river (Akerselven). It has nice vibe!
Stian: Anywhere except Akerselven….too many dudes with brand-new strollers walking around like zombies.
~
Simen in the Outline Parka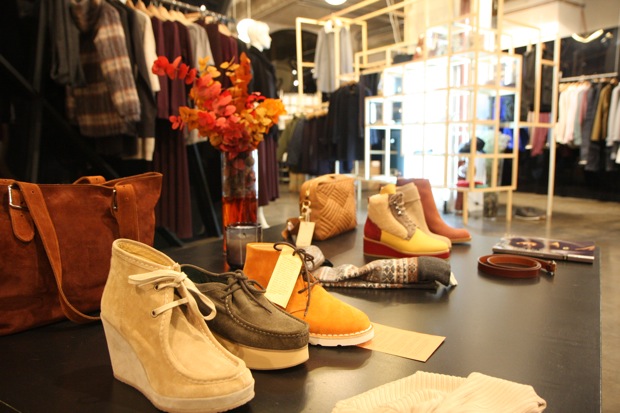 Shoes & Accessories from our AW/11 collection.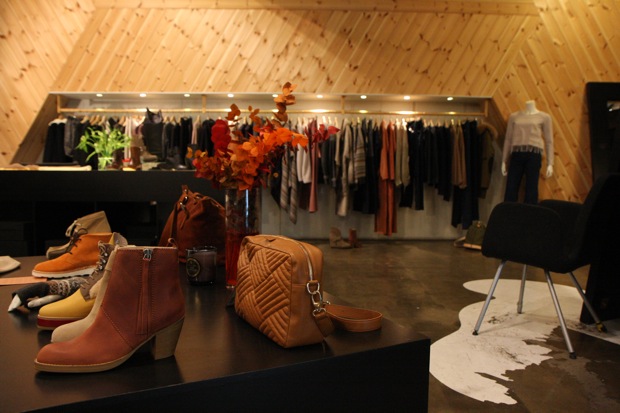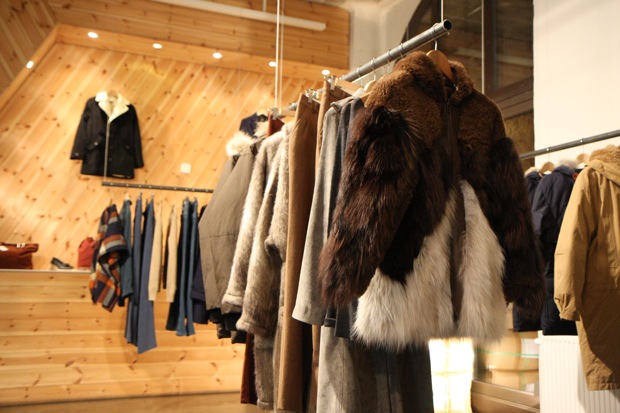 The luxurious Fur Hoody!
-
Freudian Kicks can be found at Prinsensgate 10 B, 0152 Oslo, Norway. Or online here!