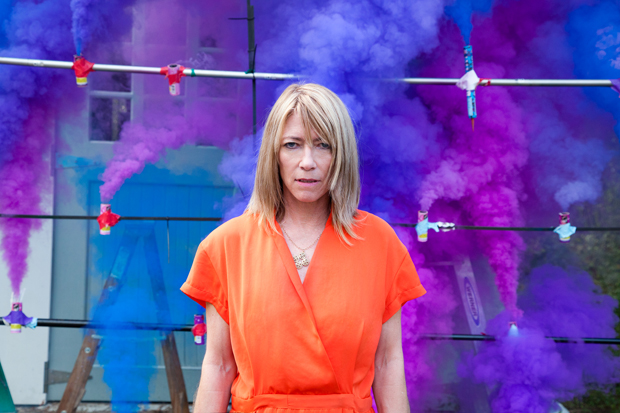 Kim Gordon is anything but the cliché Rock Star; and trying to put a label on her would be like trying to understand a foreign film without the subtitles.  Besides the fact of being the power front woman/bass player for cult band Sonic Youth, she's a modern day renaissance woman. She's a producer, has worked with director's Olivia Assayas & Sophia Coppola, has exhibited paintings with Mike Kelly & Tony Oursler as well as directed music videos and is a full time mom. Her love of fashion and independent designers has lead her to collaborate with Surface to Air on a twelve-piece collection out now. I never thought in my life I would have the chance to sit down and interview Ms. Gordon herself, but somehow between Paris and New York, we made it happen.
Interview by Chloe Wilk-Martin for Surface to Air.
S2A:  You have a huge amount of records, books and other things. Do you forget you have certain records only to find them years later? 
KG: It's great to go down to the basement which is vast and yeah go through and rediscover or just see things for the first time. We have a record player in the kitchen, which is nice. It makes cooking dinner take longer because you have to turn over the record. Ha! But I consider it a luxury.
S2A: Do you have a thing for Sun Ra records?
KG: Well, like I said Thurston collected them, but yeah they're amazing. I once did a panel at CMJ just because I knew Sun Ra was doing it and I wanted to get my picture taken with him and meet him.
S2A: What record do you find yourself playing over and over?
KG: The latest Bardo Pond double LP I like a lot. There's a Catherine Ribeiro + Alpes record, "Ame Debout", that I like as well as another one called Talk Normal. They're probably my favorite group right now. Also I like Kurt Vile.
S2A: You & Sonic Youth have some of the greatest album artworks of our time and the art for your new EP is epic, who was responsible?
KG: The handy work of Dennis Tyfus. He's a dear friend and has done a lot of albums for me.
S2A: Can you ever have enough guitar pedals?
KG: I don't really care about tech stuff; mostly I've had the same ones for along time.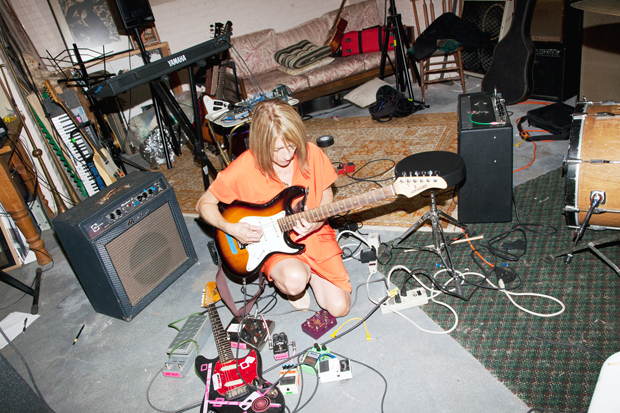 S2A: You're a former and fellow Los Angeles native. What's your favorite place to visit or thing to do there?
KG: Yes I really miss the landscape there. I love to drive around and look at all the strange house renovations there, The "Mcmansions" as we call them. Also I love to eat there of course. There's a great Mexican place in the farmers market on Fairfax and I always go to the Apple Pan for burgers. Also the best sushi is to be found is in LA.
S2A: So what made you move to Northampton, Massachusetts?
KG: We were living in NYC for like 20 years and when our daughter was 5 and starting school we needed more space and wanted her to grow up somewhere more free to run around and not have to be watched all the time. Northampton is someplace we had played and had friends there. There are a lot of colleges in the area so there's a lot going on culturally. It's also the most liberal place to be in America.
S2A: Your home is amazing and filled with so many things; if you had to leave it all behind what is the one thing you would take with you?
KG: Wow, that's tough, I think it would have to be my Richard Prince check painting.
S2A: What did designing this collection mean for you? Was it different than past projects you've done/collaborated with?
KG: All collaborations are different. I think this collection was pretty lucky but for me it's a process; I'm still figuring out where my sensibility meets Surface to Air.
S2A: Can you explain further?
KG: Every label has a certain look they're going for that makes what they do recognizable. So I have to think of things that are also appropriate for the way they work and fits within their aesthetic as well as mine, that's the way most collaborations work I guess.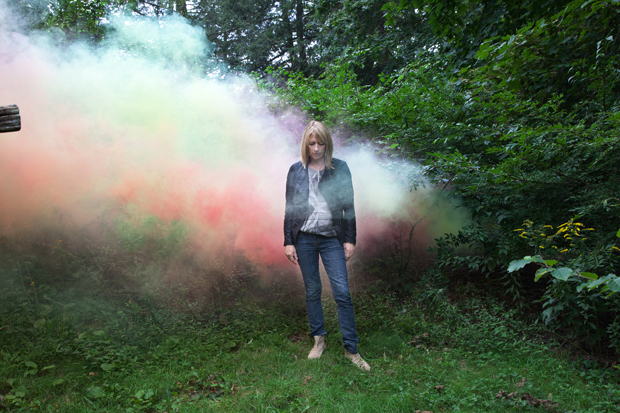 S2A: Do you have any personal style icons of yourself?
KG: I mentioned Francoise Hardy in the past. Anita Pallenberg and Jennifer Herema are among my favorites.
S2A: There is a huge presence of the color orange in the collection, how was that chosen / how did it come about?
KG: I had a dress that I wore on stage that was that color. I always think of it as a 60′s color in rock.
S2A: You say a collaboration is always a process. How was it working with our Women's head designer Dorothée Loermann?
KG: She's very easy and great to work with. It's long distance so it's a bit difficult, but I trust her sense.
S2A: Apart from the entire collection, is there a stand out piece for you, a favorite piece?
KG: I like the printed pieces and I love the leather jacket.
S2A: I first discovered Sonic Youth when MTV showed an interview with you and a very young & pregnant Courtney Love. Watching you calm sitting back with big black sunglasses on was so cool and non-chalant without being pretentious. Do you have a favorite style memory of being on stage or on TV?
KG: There was a time when I just wore a big T-shirt with tights and boots and a choker on stage. Also on the tour we did in Europe in 91' there was a striped dress that I wore everyday and because I sweated on stage it kept shrinking and getting shorter throughout the tour. Looked pretty good.
S2A: What have been your most memorable encounters with other artists?
KG: I ran into the comedian Louis CK  in the lobby of the Chateau Marmont. That was really a thrill, I really like his work. I just had to tell him what a big fan I was.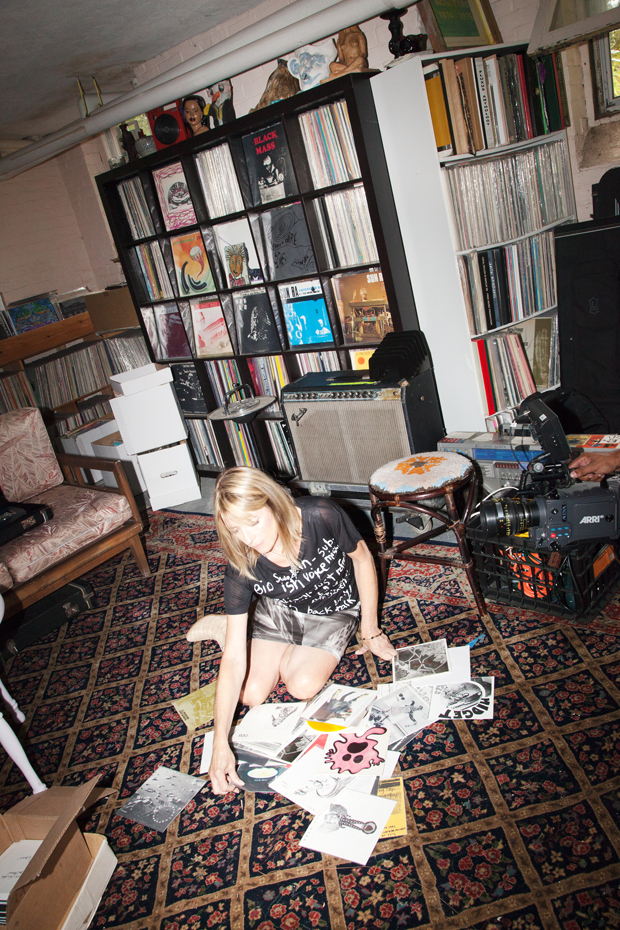 S2A: Why do you think Sonic Youth had the impact that it did over an entire generation?
KG: One could say that Sonic Youth evolved during a time before software. Now the people who own software are the ones who get paid and the content is supposed to be free. When people have to feel like they pay for something it means more to them.
S2A: How do you think one lasts creatively when trends and fame last 15 minutes long?
KG: I think one lasts creatively because you like to do whatever it is you do and the rest follows. I don't work in a genre that thinks about trends. Only as something not to do or in a conceptual way. Like whatever.
S2A: You have a daughter Coco who is 17 and has a band, does she want to follow in her parents' footsteps and pursue a career in music or is it just for fun?
KG: I think she just does it for fun; She likes to paint though and will hopefully go to art school.
S2A: What are you working on in 2012?
KG: I'm recording a Body/head record with Bill Nace. Also I'm in a show with two other painters in Berlin the end of April.  Basically working on my Art.
S2A: What about painting?
KG: Since I was five years old I only wanted to be an artist. Music is just something I did to escape the art world and it physically felt good.
S2A: Denim or leather?
KG: Denim AND Leather.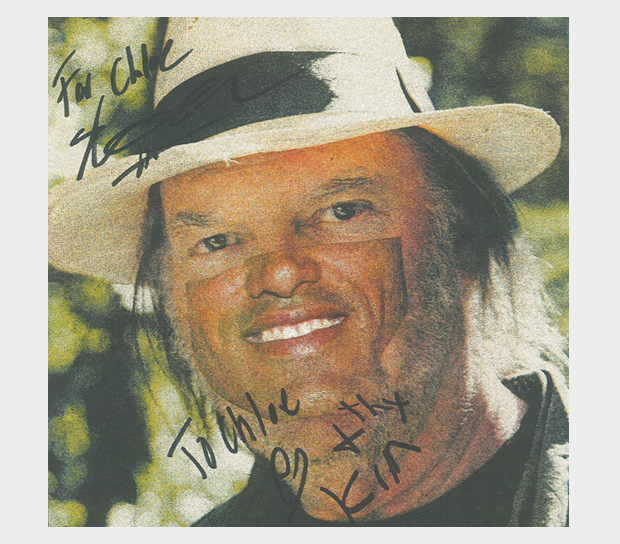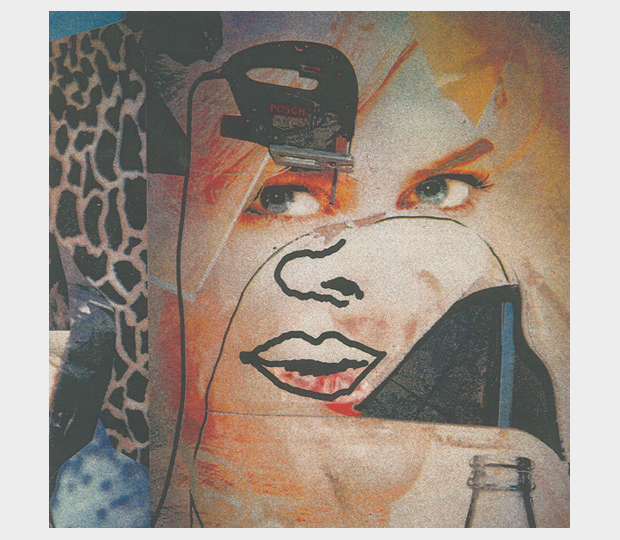 Body / Head new cover EP  by Dennis Tyffus
Sonic Youth – Sunday
Sonic Youth – Kool Thing
- -
'MEET' is a series of interviews with friends of S2A where we catch up on their lives, their current projects, their creativity, inspiration and whatever else happens to be on their minds!