Uncensored is an exhibitional retail space that carries a great selection of high-end contemporary & up and coming designers around the world. Located in the heart of Bangkok's best shopping areas, the Uncensored team are an amazing group that operate with great interest in art, music fashion and creativity in general. We caught up with owner  Kumphanart Chaivorarat aka "KC" Be sure to stop by this amazing store the next time you are in Bangkok.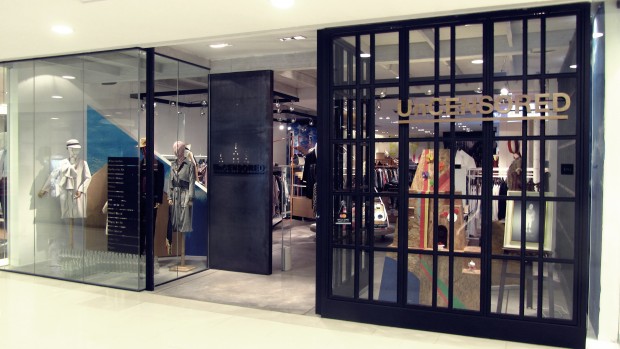 S2A:Tell us how Uncensored came about to be?
KC: UnCENSORED quite already speaks for itself. We bring people labels that they will never find available elsewhere in Bangkok. It was first started with our curiosity and passion for fashion. We travel a lot, and we have been discovering so many fantastic designer labels that we wanted to open up the whole new experience to add on to the city's upbeat fashion scene. The whole idea then turned out to be a reality, our shop is not just another retail store, we aim to inspire people, so the whole concept is  to exhibit these great artists and their designs.  Fashion to us is not just a form of clothing, it is an amazing form of art that helps one express oneself independently, and that is what we are always communicating with  people.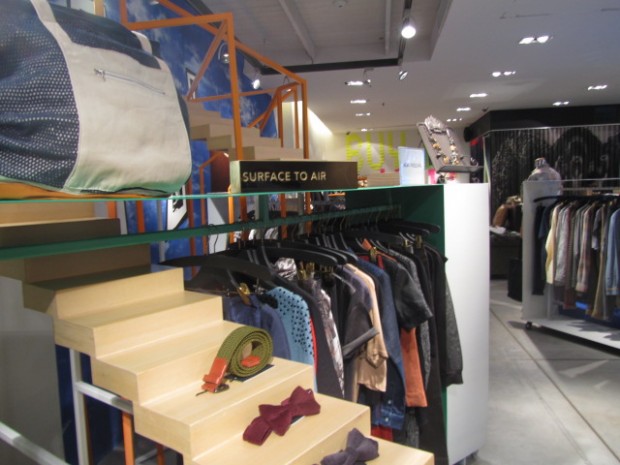 S2A:What is the best aspect of S2A according to you?
KC: We believe Surface to Air and Uncensored share the same culture. There's always a cool vibe going on around both identities. Regardless of the beauty of the simplicity of its design, the thinking and the people working behind it are just incredible !!! Every collection has an art injected into  it, but still it is a brand you can wear everyday. This is so inspiring to us, and that make us keep going and pushing the bar even further in what we do as retailers.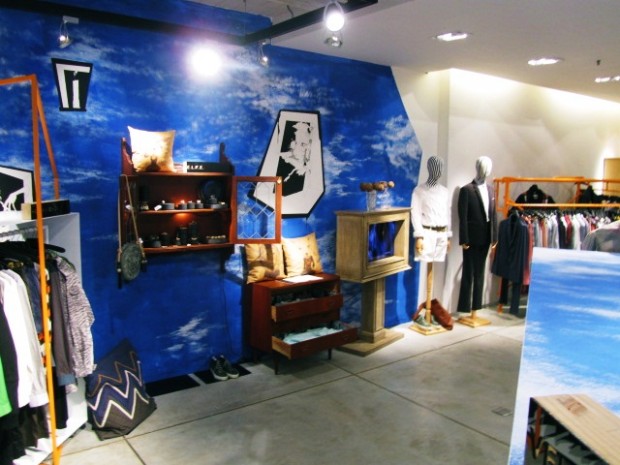 S2A:Your favourite item from the SS12 collection
Gift (KC's wife): Definitely, the Steady Blazer V2. It falls on my body perfectly, and under that classic blazer shape, it plays with light !!!
KC: The Weekend Bag in Khaki, my every day on-the-go bag.

S2A:Your current favourite place to hang out in Bangkok?
KC: Hyde&Seek Gastro Bar. Unlike any other place, this one has a great combination of international tastes. You can chill out there the whole evening listen to music, eat and drink.
Gift:  Thonglor, for these past few years, this has been "the place to be" and "the place to see" the city's most vibrant scene. It's the perfect neighborhood with cool and hip places that you can hang around from day until late into the night (or the next day!!!)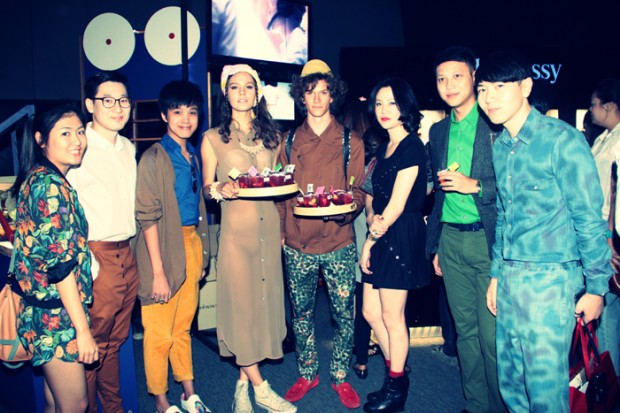 48/7-8 Ratchadapisek 20 Rd.,
Samsennok, Huaykwang,
Bangkok 10310