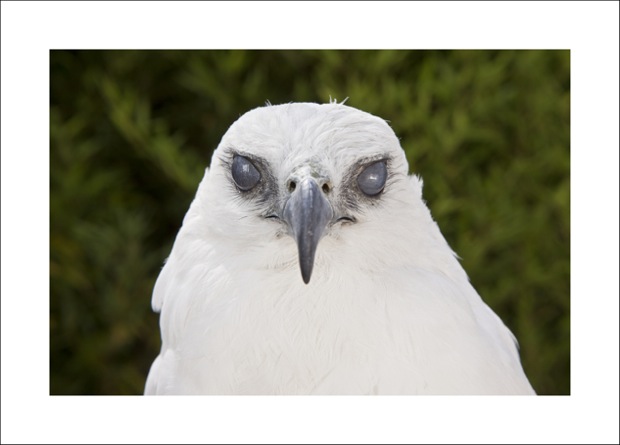 Ojos cerrados 1 (2012)
This is not a portrait of Miguel Calderón. He is much more handsome and his stare is not nearly as fierce. This is a bird. One of the many that feature in his work. Miguel has undertaken many experimental projects in painting, video, sculpture and photography. He is not rigid in one artistic medium but is open to different methods when realising his ideas.
Most people would know him from one part of his "Aggressively Mediocre/Mentally Challenged" series, which featured in Wes Anderson's film The Royal Tenenbaums. What begun as a photograph was abstracted into a painting that is dream-like as much as it is nightmarish. A rape scenario has never looked so good. But that was 14 years ago, and since then a lot has changed. We appreciate the humour that flows through his work and the meaning that lies beneath the surface.
Miguel did a t-shirt for us as part of our Artists Series entitled 'Ridiculum Vitae'. It comes from his show of the same name in 1998 at La Panadería in Mexico City, which he tells us about below. It attacks the absurdity of the artist C.V. and its function in the bureaucracy of art institutions. It represents the power in being yourself without relying on a piece of paper to prove your worth. You're as good as your next project or idea, so there is no point resting on your past achievements. An artist should be evaluated on his current ideas, not on the notches in his belt. Ironically, in writing this introduction we looked at Miguel's C.V. and have to say that it doesn't hurt to have been shown at contemporary art heavyweights such as Centre Pompidou and MoMA PS1. But that's all in the past!
We talked to Miguel about his art, the meaning behind 'Ridiculum Vitae' and how playing in a band saved him a lot of sessions with a shrink!
Interview by Alberto Cabrera for Surface to Air.
S2A: How did you start in art?
Miguel Calderón: As a kid it was a way to escape things that made me uncomfortable about my surroundings growing up in Mexico City. I remember I entertained the whole class making grotesque cartoons of our math teacher with hair braids coming out of his nose. So besides a way of escaping reality, it also helped me overcome social anxiety.
S2A: It's been 14 years since your work was featured in Wes Anderson's film The Royal Tenenbaums, how do you see this in perspective compared to your practice today?
MC: I really had no limits as a young artist, learning the consequences of making mistakes has allowed me more control, the limitless things I did in my life I now transfer into my work… I'm still interested in creating situations where I can allow improvisation to happen and researching things obsessively until they reach a conclusion. Writing, even though I can't do it as much as I'd like, has become a very important part of my practice. I am also a dad now; my daughter looking so viciously at the world has given observation a new meaning.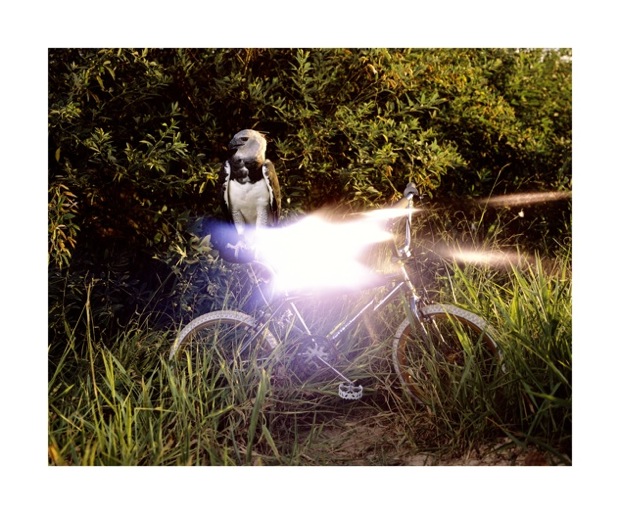 Color Schemes Aftermath 2 (2012)
S2A: What about your incursion in music with Intestino Grueso (The Fat Intestines) and your new band Beso Negro?
MC: I grew up listening to AC/DC as a kid and later moved on to stuff like Wire and The Cure, which was hard to find in Mexico. This type of music gave me a huge sense of freedom and empowerment. Playing music is spontaneous; you structure the songs, write down anecdotes and then you can play them over and over. The shows change from place to place and interaction with people is always direct. This allows me to let go of a narrative aspect of my artwork, so I feed off one another. It also gives me an excuse to create visuals like the record cover, music videos, etc. As a band mate used to say, playing saved us lots of sessions with a psychologist because we really let go on stage. The irony is that when the drummer of my first band left us I actually needed a shrink because it was impossible to find a replacement.
S2A: You've worked with lots of mediums like painting, sculpture, photography, film and video. How is a t-shirt, or clothes in general, inscribed as a medium for art?
MC: Actually my dad used to make t-shirts while I was growing up, I still have the first t-shirt I designed with a drawing of Snoopy and Charlie Brown from 1978. When I traveled as a teenager, some of the first signs that I looked at in people were what they were wearing, like a t-shirt from a band you liked, a pair of sneakers; and for me that was the first step to identifying with someone. As an adult this doesn't play such an important role but it did when I was growing up, clothes were like smoke signals that helped identify what pack you belonged to, you could obviously be wrong but it was a first step…
S2A: Your S2A t-shirt is a very simple statement in a simple typography but the message is strong: "RIDICULUM VITAE".  What do you want to imply with this jeu de mots (juego de palabras)?
MC: That t-shirt actually already existed but only for personal use, I made it for my show Ridiculum Vitae in 1998 at La Panadería. The main work at the gallery was an enlargement of my C.V. ("Curriculum Vitae") made with a white carpet that covered the whole floor. At the time, museums and galleries in Mexico City made sure that you could prove the places that you had shown before. My priority while looking at work while I curated young artist shows at our "artist run space" was focused on the work itself, never on the resume. I found that piece of paper to be red tape, so I just decided to enlarge it. When you walked in on a rainy day, the carpet got really dirty, so there was an industrial vacuum cleaner constantly cleaning "my achievements". I printed a few T-shirts that read "RIDICULUM VITAE" and wore them during my music shows and the opening itself, the word somehow underlined that my resume was just me. So it represents the power of being yourself without relying on a document. It is the only art piece based on text I have ever made.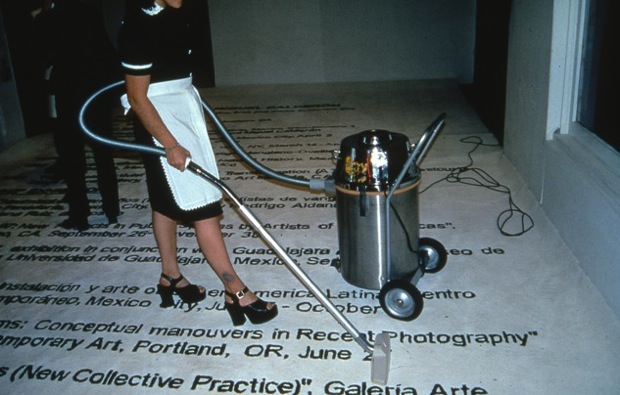 Ridiculum Vitae, La Panadería, Mexico City (1998)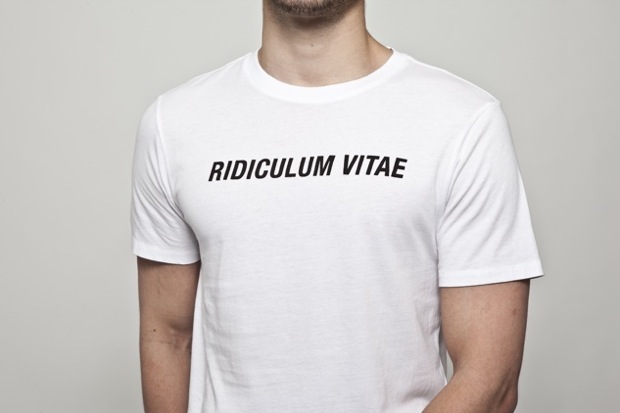 S2A Artists Series t-shirt 'Ridiculum Vitae' by Miguel Calderón
~
Below are photos of Miguel's most recent show, 'Color Bleed' at the Rochester Art Center, USA.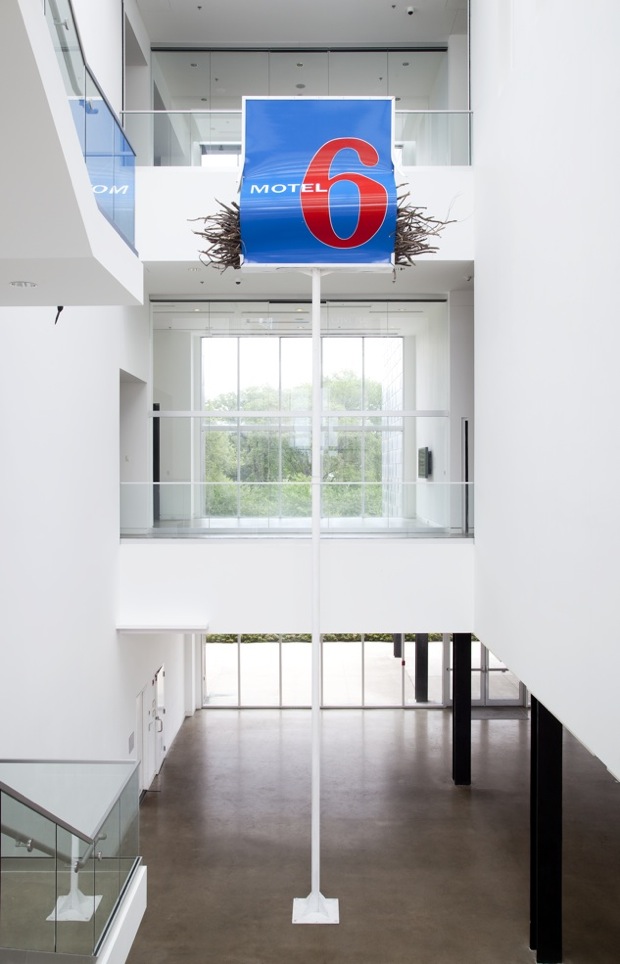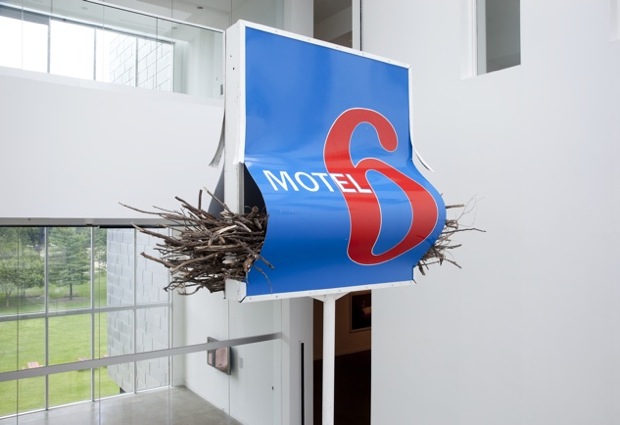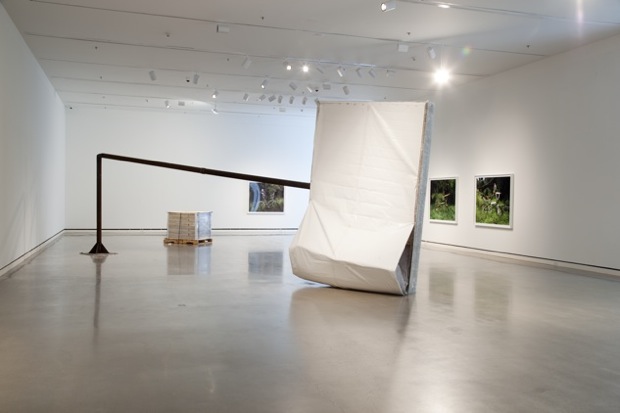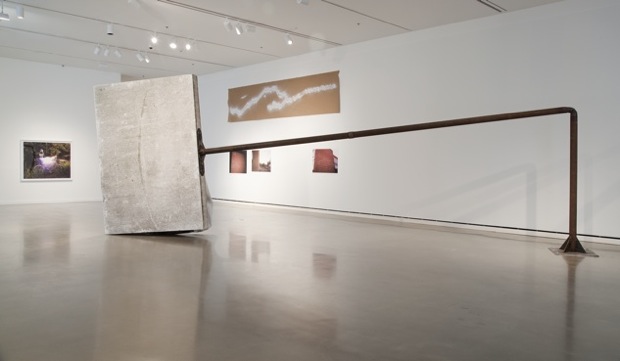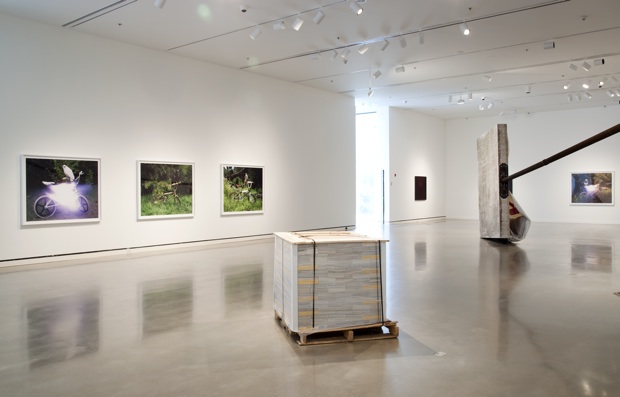 –
'MEET' is a series of interviews with friends of S2A where we catch up on their lives, their current projects, their creativity, inspiration and whatever else happens to be on their minds!