iN THE MiDDLE is the reference in terms of Concept Stores on the French "Basque" coast. 
With the Big Festival opening tonight in Biarritz, we've decided to tell you more about this shop: its really cool and international selection of brands and products, and the universe of their owners : Thibault and Audrey. So if you're in Biarritz this week, you should definitely check out our favourite fashion retailer there!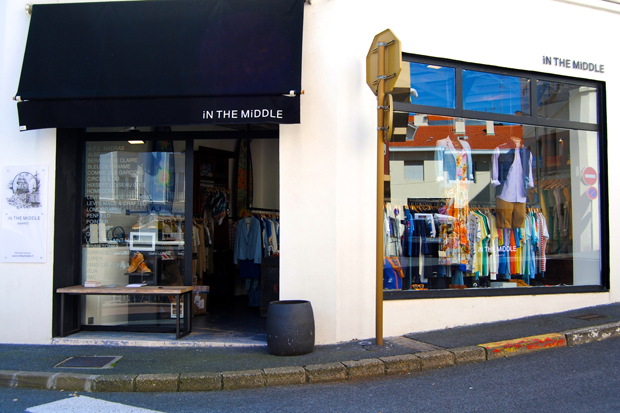 Tell us how In The Middle came about to be. 
The idea came during the time we were dancers Audrey and me. We've traveled all over the world and the only thing we were doing between the rehersals and performances was the shops. After, we wanted to stay in Biarritz and open a kind of mix of all the best things we had seen in our tours.
What is the best aspect of S2A according to you?
What I like in S2A is that it's in the tendance but at the same time special. I really like the aspect that Surface is an 'international parisian" brand.
Your favourite pieces from the SS12 collection.
My favorite for women is the Multisole Shoes, really simple and grafic. For men, I definitly love the "Point Break" tee shirt.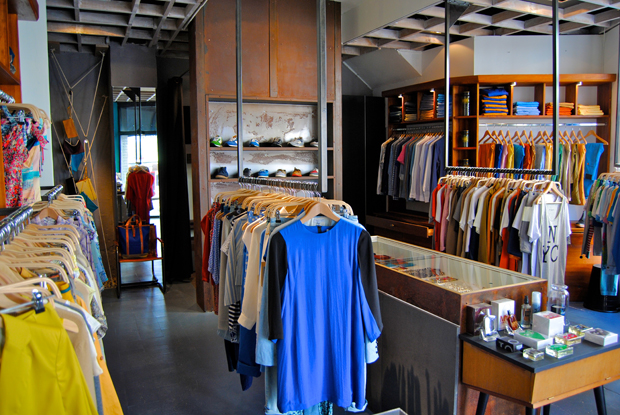 What are the first 3 thoughts that come to your mind when you hear the brandname "Surface to Air"?
1- Paris 2- Black and White 3- Beautiful people
Your current favourite place to hang out in Biarritz?
There's a new place called the Beach House that has just open and it's the perfect place to stay with my friends.
Otherwise, the best place ever in Biarritz is my quater le Port Vieux.
–
11 rue Alcide Augey
+33 5 59 26 69 30
64200 BIARRITZ