The man who made us dance all summer long delivers today his favourite lover lover tunes and he seems to know the subject upside and down, inside and out. Gems, gems, gems that will make you want to light some candles, slip on something cosy and whisper "Honey, let me run you a bath".
Time to indulge with Breakbot.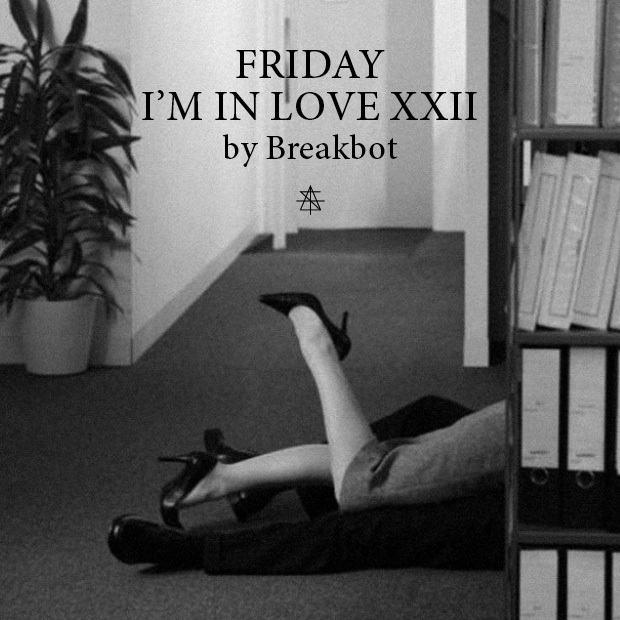 1. Greg Perry – Come On Down
2. Zest – Hot Tasty Love
3. Hall and Oates – Sara Smile
4. Mtume – You, Me And He
5. Atlantic Starr – Love Me Down
6. Prince – How Come You Don't Call Me Anymore
7. Zapp & Roger – Computer Love
8. Aurra – Talking In Your Sleep
9. The Dramatics – In The Rain
10. Willie Hutch – I Choose You
11. Stevie Wonder – Ribbon In The Sky
12. Gwen Mac Rae – 90 % Of Me Is You
13. Lee Ritenour – Is It You
14. Paul Davis – I Go Crazy
15. Shuggie Otis – Inspiration Information
16. Alex North – Love Theme From Spartacus
Previous "Friday I'm In Love" playlists:
Friday I'm In Love XXI by Gaspard Augé
All of our previous "Friday I'm In Love" playlists are available here.